In a normal year, the Harrisburg Symphony Orchestra brings thousands of visitors to concerts, boosting hospitality businesses and adding to the cultural appeal of the region.
But this isn't a normal year but the HSO has found a way to deliver world-class music to their audiences through technology. While many orchestras are shut down completely, the HSO continues to bring music to the region.
This year, in particular, is significant for the HSO's "season like no other," as they celebrate a milestone 90th birthday.
Maestro Stuart Malina, who is marking his 20th year as music director and conductor, will join Smart Talk Friday, along with Matthew Herren, the orchestra's Executive Director, to share news of the March Masterworks concert.
Area family to hit the trail and raise funds for a debilitating birth defect
More than 170-thousand children are born each year with a birth defect called clubfoot. Left untreated, club foot can lead to a lifetime of hardship and disability.
Clubfoot can be treated and corrected with simple casts and braces, but for people in the developing world the cost of a several hundred dollar treatment is often insurmountable.
A local family will hike the Appalachian Trail this spring to raise funds and awareness for Hope Walks, a charity that offers treatment for the disorder. Brian Long, owner of a Gettysburg-area business, will team up with daughter McKenzie, and two nieces, to hike the nearly 2,200 mile trail. The Longs join Smart Talk Friday to outline their fundraising plan.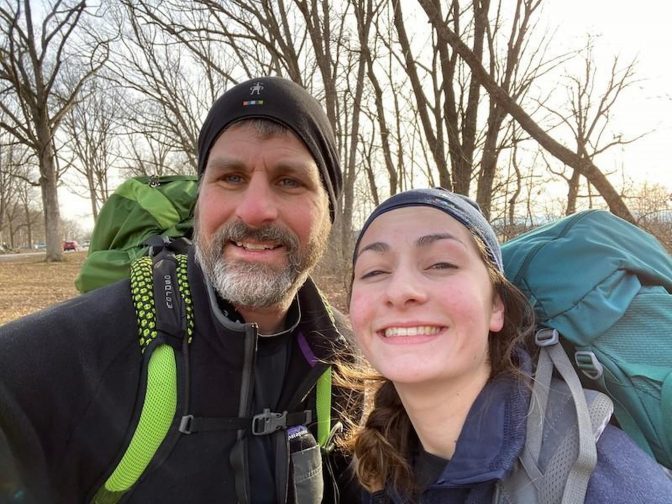 Book details local author's Himalayan adventure
Tracy Pawelski is a wife, mother of two, and a universally-respected and well-liked communications professional in Central Pennsylvania and in the halls of the U.S. Capitol in Washington D.C. But she also is an adventurer, who hiked the remote Annapurna Circuit in Nepal – accompanied by just a guide and porter.
Pawelski describes an unpredictable and often dangerous journey in her book, One Woman in the Himalayas: Not every idea is a good idea, but you don't know until you try.
Tracy Pawelski appears on Friday's Smart Talk.
Podcast: Play in new window | Download
Subscribe: RSS