Everyone loves the Chesapeake Bay; the natural beauty, recreation opportunities, the bountiful fish and wildlife. But appreciating the Chesapeake will not fix Pennsylvania's pollution problem.
Pennsylvania's role in polluting the Bay is well documented and a continuing source of friction with other watershed states. In fact, the state of Maryland is suing the Commonwealth for not doing enough to reduce pollution in the Chesapeake Bay.
A report by environmental advocates cite chronic underfunding as a major cause of the state's failure to meet pollution reduction milestones. Joining Smart Talk Friday to highlight policy recommendations to help restore the Bay are Ezra Thrush, Senior Director of Government Affairs, PennFuture, along with Renee Reber, Campaign Manager, Watershed Advocacy with PennFuture.
Area Eagle Scouts tackle big projects to earn the honor
Two central Pennsylvania teens have achieved scouting's highest award, tackling big projects and, in one case, earning national recognition.
Scout Casey Essig, of Mount Holly Springs, PA., Boy Scout Troop 170, was recognized recently for his efforts to honor veteran's gravesites in a Mount Holly cemetery. Through painstaking research, he discovered the cemetery held the remains of service members from the War of 1812, Civil War, Korean War, Spanish American War, Vietnam, WWI and WWII, many not properly marked with flag holders.
Eagle Scout Christopher Adam, of Mechanicsburg, PA., New Birth of Freedom Council, also focused his project on Veterans and recognizes the contributions of America's "greatest generation.
Adam was selected for the Glenn A. and Melinda W. Adams National Eagle Scout Service Project of the Year Award for 2020 for the memorial called Liberation Pointe, consisting of two bronze statues enclosed within a marble pentagon. The memorial stands at the U.S. Army Heritage and Education Center in Middlesex Township.
Both Essig and Adam appear on Smart Talk Friday to share the inspiration behind their projects.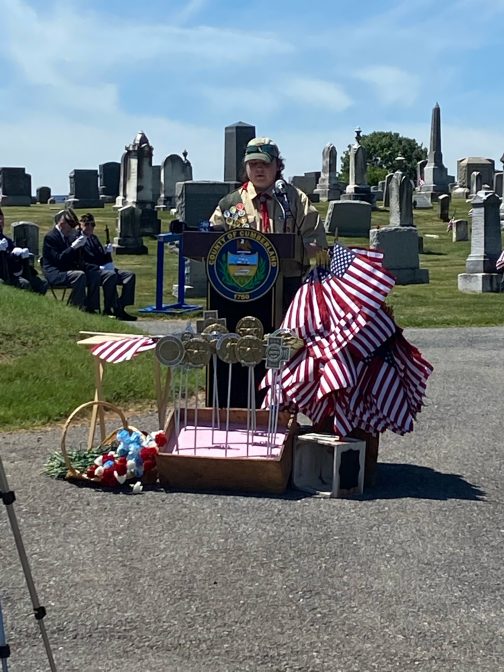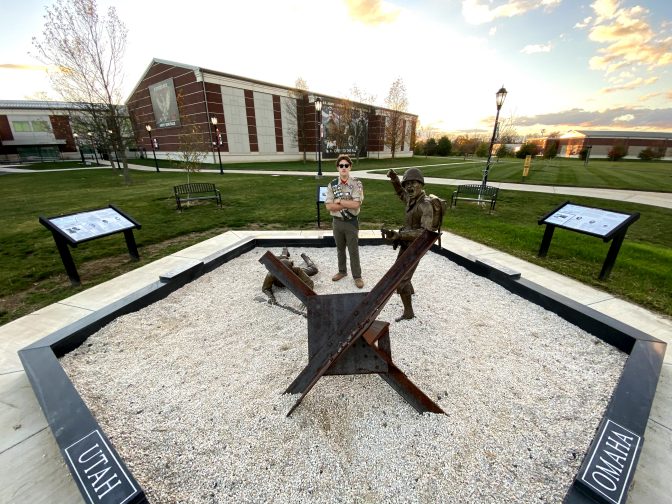 Podcast: Play in new window | Download
Subscribe: RSS