Bloodhounds are recognized for their long, wrinkled faces and distinctive bark. But they are most prized for their ability to find what, or who, is lost.
Bloodhounds are considered one of the canine kingdoms most tenacious and gifted scent-finders. Summit Search and Rescue employs the breed to help track and locate missing people. The group is called by area law enforcement to help track missing children, hikers and even Alzheimer patients.
The Search and Rescue organization has realized that detective canines are also great therapy dogs, with special skill in putting kids at ease.
Appearing on Friday's Smart Talk to highlight the talented breed are Terri Heck, Summit Search and Rescue president and K-9 handler, along with Detective Canine Briggs.
Also, enslaved people traveling north toward freedom are said to have used the the night sky to find their way. A newly installed art exhibit titled Finding Freedom is focusing on Lancaster's location along the Underground Railroad and the use of the night sky as a guide for those seeking freedom.
Artist Sonya Clark's work is now featured at the Phillips Museum of Art in a newly installed exhibit called, "Sonya Clark: Finding Freedom." The exhibit features a large-scale fabric installation, and Clark's work interweaves history, craft, and race to create mixed-media pieces that "celebrate blackness and address racial stereotypes and tensions."
Clark is a Professor of Art and the History of Art at Amherst College in Massachusetts, as well as a Distinguished Research Fellow in the School of the Arts at Virginia Commonwealth University in Richmond, VA. She also has a significant international exhibit record and two major exhibitions in Philadelphia that were featured in a New York Times article.
Sonya Clark is on Friday's Smart Talk, along with Amy Moorefield, director of the Phillips Museum of Art, to discuss the exhibit at Franklin & Marshall College, Lancaster.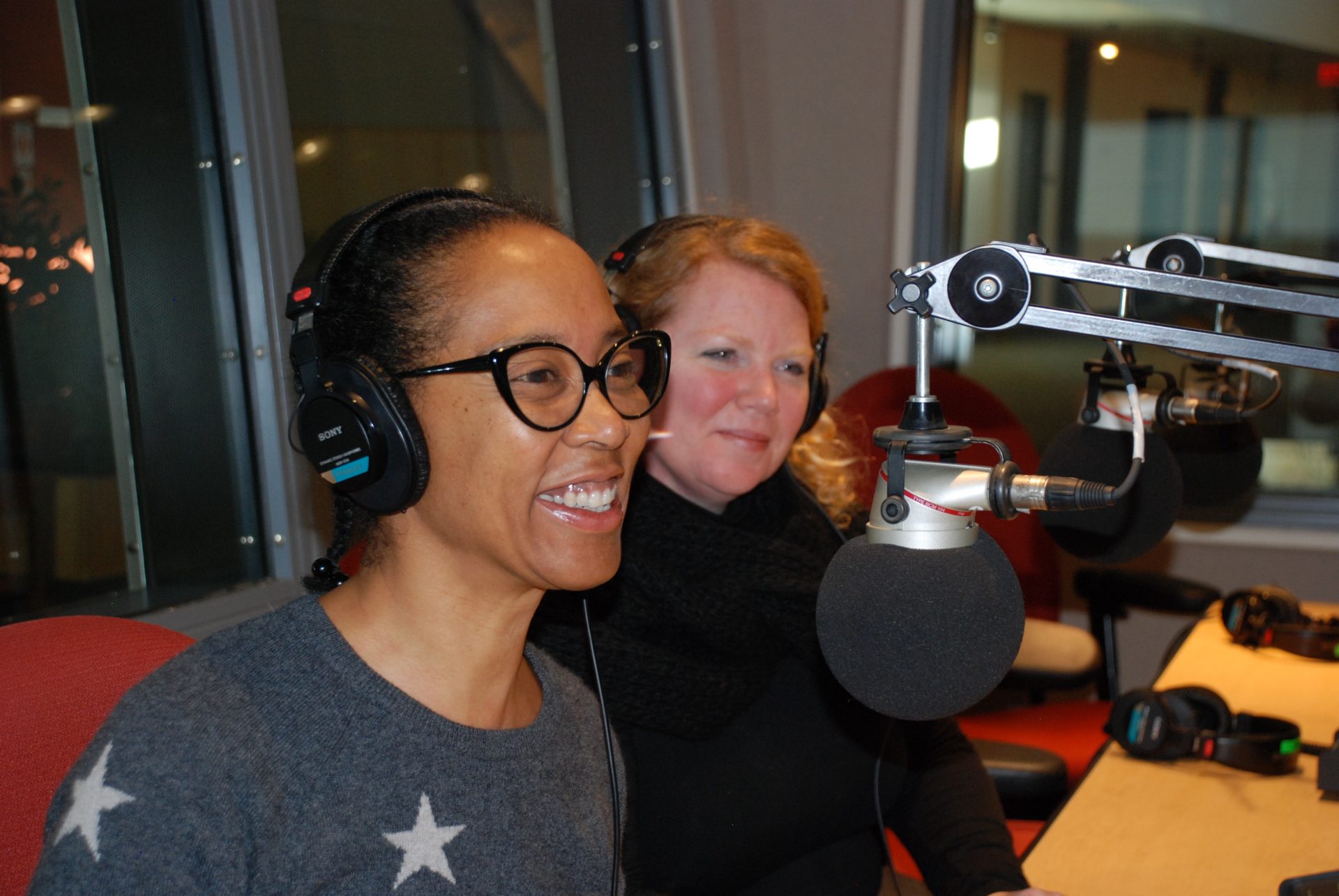 Podcast: Play in new window | Download
Subscribe: RSS